Mites Hockey: Week 9
I know I haven't blogged about the boys' hockey games in a couple of weeks, but honestly, there hasn't been anything NEW to report.  While I find their games fun, I realize that not everyone does, and unless there's something new to report, then it's kind of boring.
Well….
I have something NEW to report!
CAM SCORED A GOAL TODAY!!!  His first goal of the 2009 hockey season!  We were THRILLED (as was he).  WAY TO GO CAM!!
And…
TY KNOCKED DOWN THE OTHER TEAM'S 'SUPERSTAR' PLAYER IN A DEFENSIVE MOVE!  When I say "knocked down" think HUGE collision.  I was a bit worried that Ty wouldn't get back up because this kid was skating mach five and he's twice as big as Ty.  But Ty bounced right back up after he and the other kid collided.
So it was an AWESOME game for both of my boys today. 
Of course, this is the first week that I didn't bring my camera.  However, here are some shots from the last game:
Cam is in red, taking the face-off.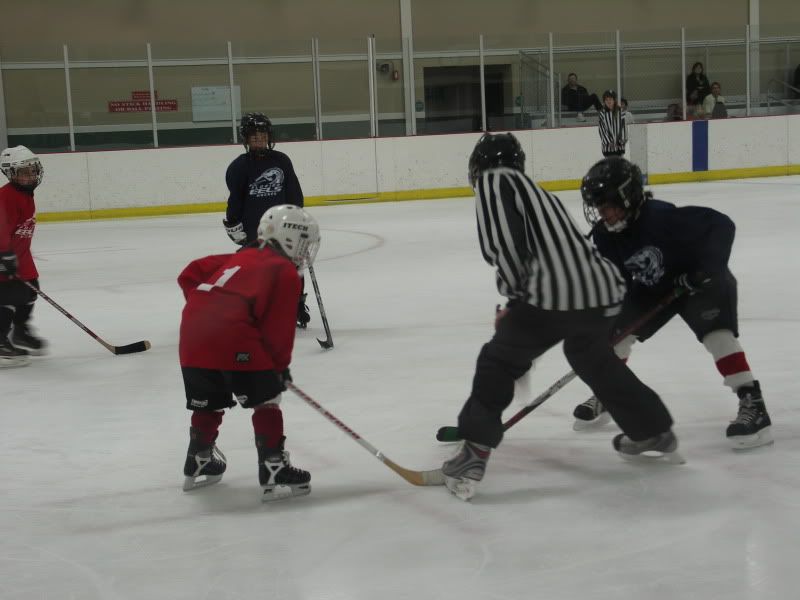 Cam is the one in red between the two blue players (#3 and #6).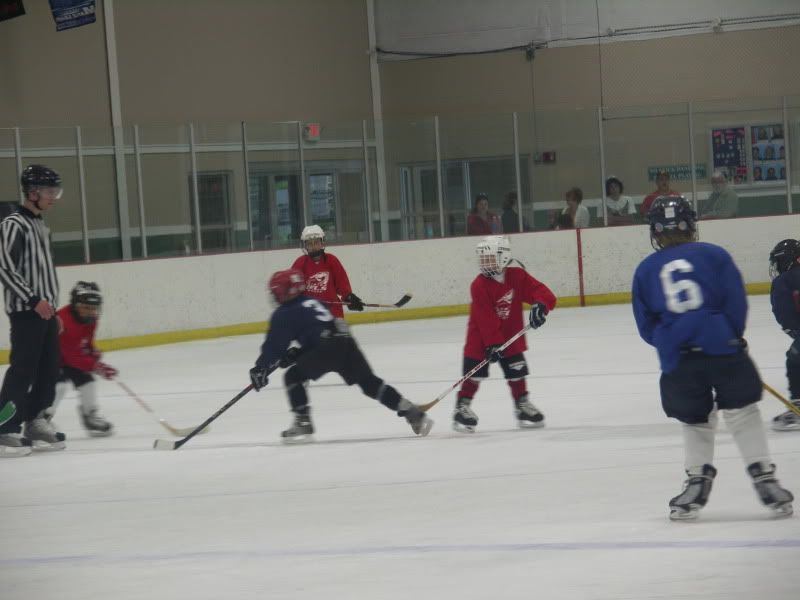 Unfortunately, my pictures of Ty are too blurry. 
  I'll have new hockey pics up next week for sure!