Our Homeschool Classroom
Here is a glance at our classroom: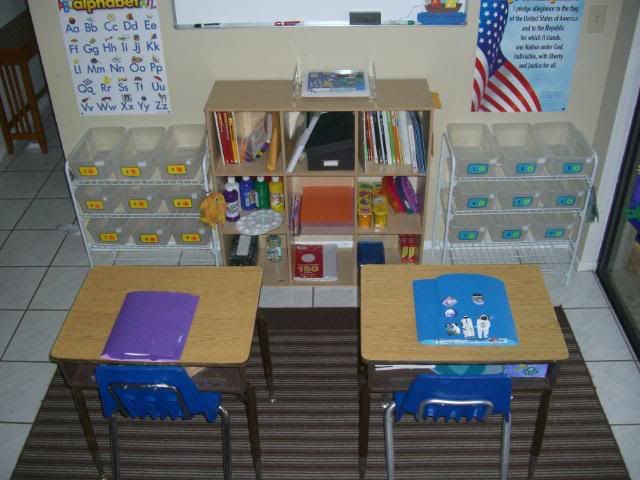 Another look at our classroom: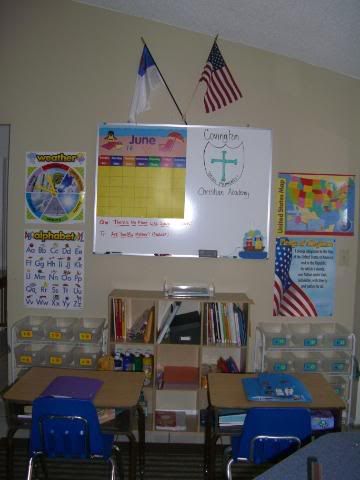 These are Cam's books:
These are Ty's books: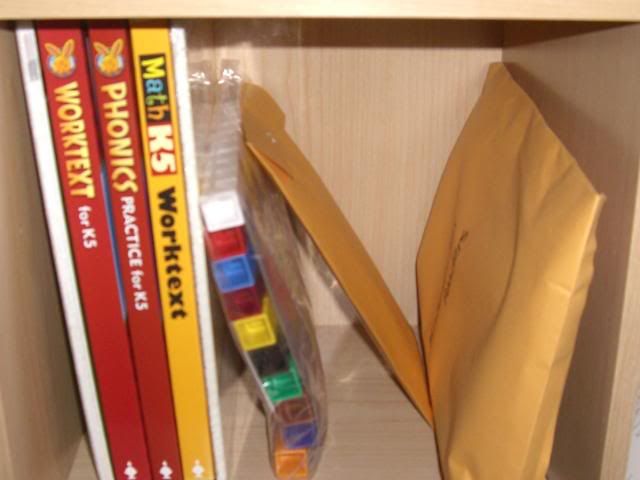 Inside the large folder are all of Ty's reading books.   There are a ton of them!  The smaller envelope contains his phonics flashcards.
**UPDATE**
To see our NEW AND IMPROVED classroom, click here.