Our First Day
I'll start at the beginning, which was really last night.
I had spent last week pulling all of our lessons together, and organizing them according to the workbox number they would be assigned to.  So last night, I simply pulled out the baggie that contained all of Monday's lessons for each boy.  Here are some pictures of that:
 Here is a shot of each baggie from our daily large bag:
Here are the workboxes before I fill them up with the lessons: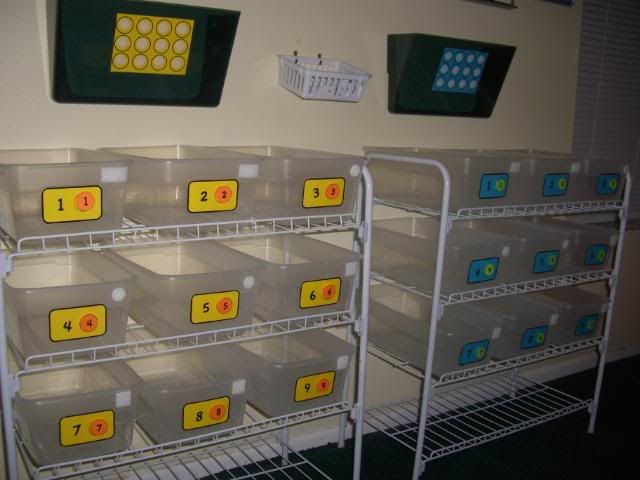 Here they are filled: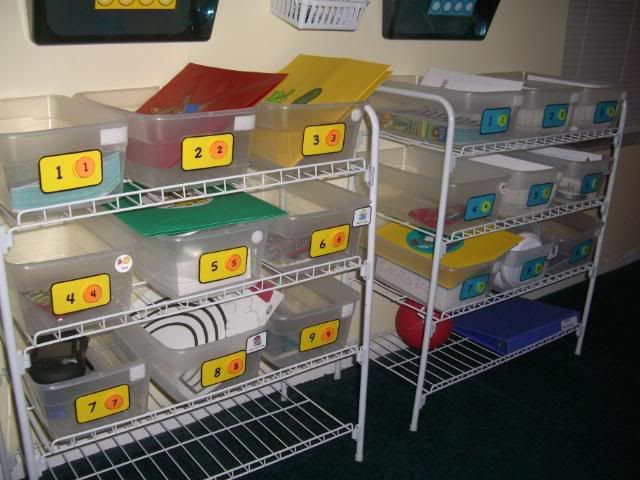 What I learned today, in actually going through the program with the boys, is that I probably should combine box #2 & #3.  It's one long lesson that is broken up into three parts for both of them.  However, it's easier for the boys to have everything in one box instead of having to pause the program and get another box.
Ok, so on to our actual day.
We started school around 7:45am because the boys were anxious to get started.  I saw no need to delay it further, so we started with our Circle Time. 
First, I had each boy pose for pictures for the first day of school: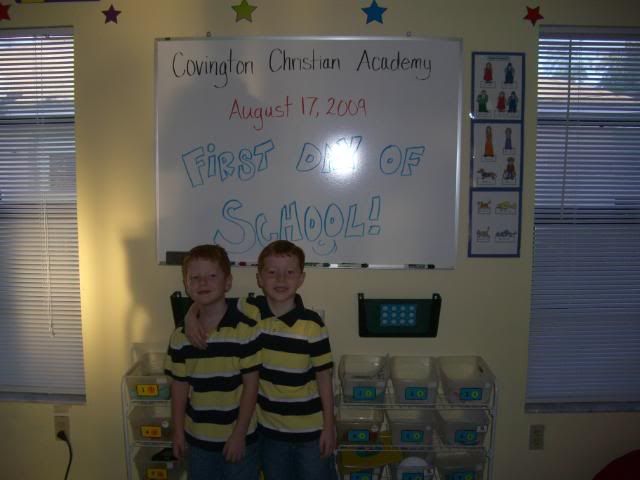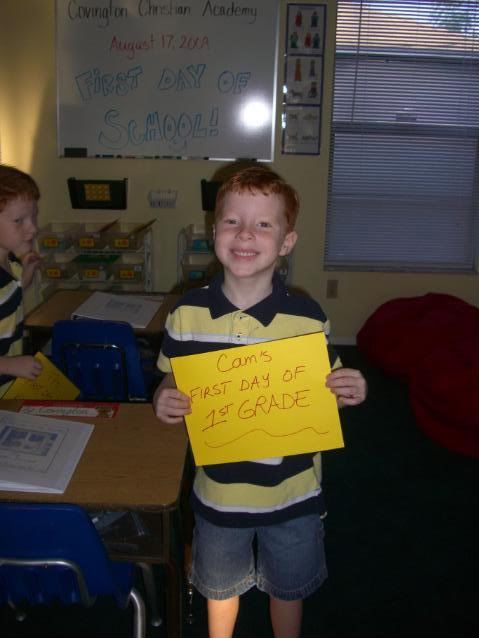 Then it was time to do our Pledges: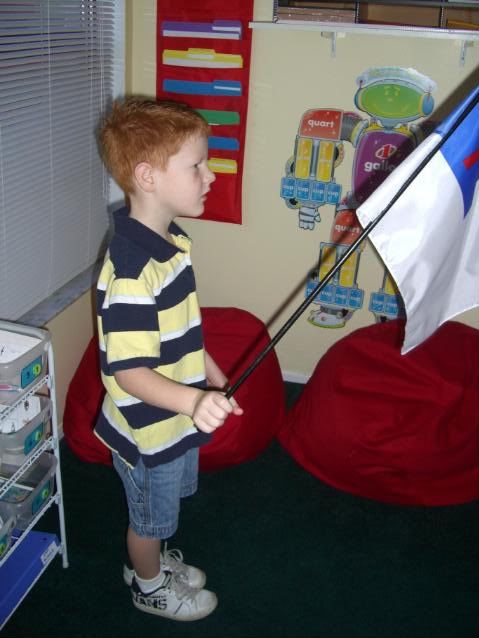 Then, it was time for Show and Tell:
And Camden gave me an apple:
Then we went over the "class rules".  I took down the alphabet banner I had up over our dry erase board and replaced it with these charming "rules" instead:  Listen, Encourage Others, Share, Let's Get Along, Talk it Over, Use Kind Words, Be Quick to Forgive, Think Before Acting, and Take Turns. 
After we talked about what kind of behavior was acceptable for class, we did our calendar and weather.  I had printed out a 'Weather Journal' for the boys and placed it into a binder for them.   We look at the weather and the boys place the appropriate icon on their paper, then write the word next to it.  So today, the weather was "Sunny".  They pasted a picture of the sun onto their paper and wrote the word "sunny" on their paper.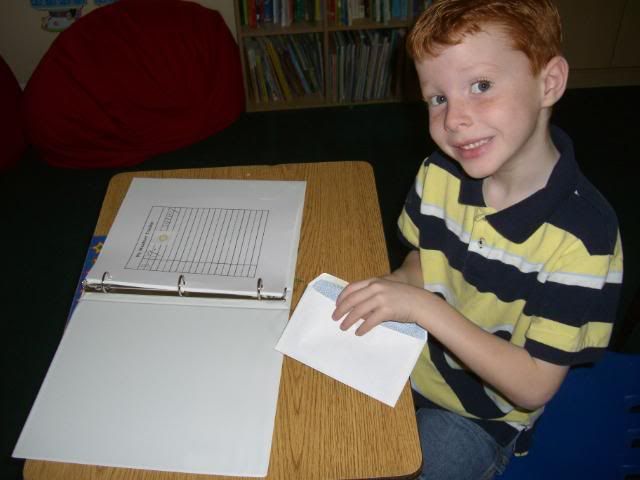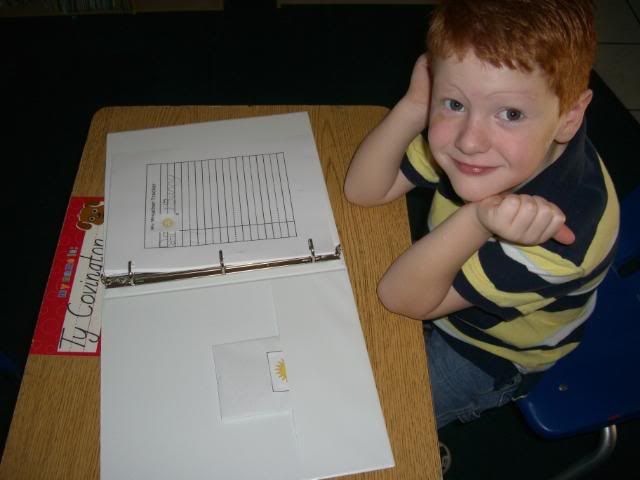 After that, it was time to dive into our lessons.  First up, Bible Truths:
Next up was their Language Arts program:
There are two things I realized by going through the program with the boys today:
1.  We need to reconfigure the computer area.  Both of them had to do worksheets along with the teachers online.  They were pretty cramped for space.
2.  I need to get a second set of headphones so that I can follow along with Ty.  Cam did a fabulous job with the lessons.  He was saying answers out loud, demonstrating the correct colors when asked, and doing pretty much everything the video called for.  Ty, on the other hand, was a bit lost.  And without speakers on his PC, it was difficult for me to assist him along.  An easy solution to that problem though.
Here are more sights from our first day of school:
We ended our school day by playing a game together. 
While we did run into some technical difficulties toward the end of our morning, we still managed to finish our school day around 12:30pm.  I even had the boys doing extra stuff just to fill the day up a bit.  So my schedule is a bit off. 
I have to say that our school day was a lot of fun, and the boys would have kept moving through the second lesson had I not told them the day was over.  At this rate though, we may end up doubling up on lessons.  At least once a week anyway.  Perhaps our 'field trip' days aren't so unrealistic after all?